Teach in the USA
Teach USA Is a cultural exchange program for qualified teachers to obtain a global teaching experience in the United States of America. Teach full time in the USA schools for up to 5 years with same salary as US teacher.

Apply 100% Free,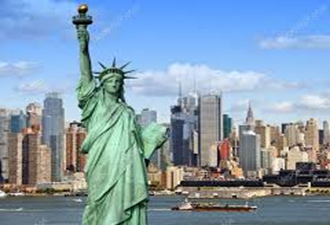 Benefits of the program


You will become a global teacher! It's a unique opportunity to learn different methods of teaching whilealso bringingan important international prespective to US classrooms and students.

Having J1 Exchange vistor teacher visa,you will legally work in the a US K12 school as a fultime teacher for up to 5years.

You will be paid on the samesalary scale as US teachers.

You can make an annual salary 12month between 30000$ up to 50000$ before taxes and withholdings. Salary is based on experience and placement location.

Your spouse or children sependents can accompany you to the USA on visa J2 which enables them to work or study in the USA.

You will get to intregate into the local culture,experience what the country and people are like and seeplaces you have probably only seen before on televison


Who is eligible?
You must satisfy the following Criteria to participate in Teach in USA
1. Education qualification equivalent to USA bachelors.
2. Two years of full-time teaching experience or more in the field of teaching in elementary or high schools after the date of bachelor's degree.
3. Degree must be from an accredited university.
4. Advanced proficiency in oral and written English.
5. Credential evaluation from Approved USA Agency NACES ( National Association of credential services www.naces.org/members
6. University degree in education or in the field of subject to be taught.
7. That the applicant enjoys a good reputation and international personality.
8. To commit to providing two cultural exchange activities for students, one during teaching in America and the other to the school that he works in in his home country.
Available Positions
- Primary school
- Mathematics
- Science
- World Languages including ESL
- Special education
- Art and music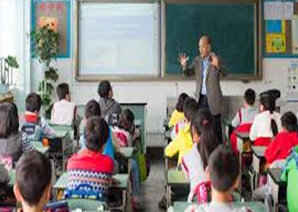 Required documents:
Professional Profile picture, white background, special for the American embassy
A copy of the passport, valid for 6 months from the date of travel.
Professional reference from Administrators
Non-Criminal certificate.
University Certificate and transcripts
Certified translation of any Required documents
CV and personal statements
Proof of past and current full time teaching experience if they are not less than two years. • A bank account statement when submitting a travel visa application that contains at least five thousand USD.
A motivation letter according to the attached form.
Two letters of recommendation, one from the dean of the college or head of the department and one from the direct supervisor at work in the English language, explaining reputation, personal characteristics and teaching skills.
Study plan in English.

Will help you to obtain your J1 visa. we will help you to go through the teach USA participant guide explaining all the details you should know and do before and after arrival. we will also help you with travel arrangements airport transportation. At arrival we will meet you in the USA airport upon arrival and help you apply for social security number arrange a temporary housing and meet your school manager
We make it safe and easy


Professional support to Match best teachers and schools

Legal Assistance through J1 sponsorship and the Visaprocess.

Travel assistance to the USA and local community

Home country and arrival orientation

7/24 Emergency support

Housing assistance

Banking assistance

Daily Transportation planing

Health insuranceAid

Assitance to obtain teaching license

On going support for profissional devolopments