About Divan
Divan International came into existence 18 years ago. It is an accredited and licensed platform founded by Mr. Kamal Wajih Hijazi, an educationist and cultural-inspired person who is formally managing many international businesses and joint ventures.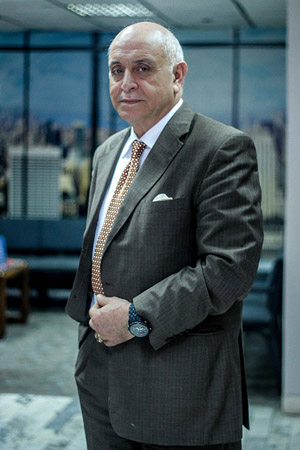 As a Rice terminal general director recruiting staffs, he discovered after interviewing so many university graduates, who were unemployed. Being unable to speak English and having no practical experience were the main obstacles against placing them in job positions.  For these reasons, Mr. Kamal was so worried and concerned about that it made him decide to help them out and that is where the idea of Divan was emanated from. He put everything he had learned as an exchange student who finished high school and university studies in the United State of America, having so much experienced studying English as a second language and studying while working and gaining practical work experience into the company that bears DIVAN INTERNATIONAL today. An organization founded with a focus on making the world a secure and better place for its people, to meet their needs, to inspire and to make a difference in their lives, a focus that keeps on resonating with the organization today. 
Now, Divan International is arguably the best leading cultural exchange, educational, training, and travel organization, widely known for its impeccable service for young people from the Arab countries and the whole world as well.  
As Divan International is moving forward, we will certainly keep our core values upon which the organization was established. Reducing unemployment, organizing a platform that will enable them to speak English fluently, experience foreign cultures and making them feel a sense of belonging in anywhere they found themselves in the world have always been, and always will be, the keystone of our business.


Our Mission
To provide young people with the highest quality of education and training and traveling

services to be qualified for job acceptance.

To provide a competitive price for the services rendered to our patrons.

To continue emphasizing excellence at all levels.

To pursue quality in every program we offer for youth
Our Vision
To be one of the world's high-flying companies recognized for outstanding education and traveling services, through a life-changing programme, making education and traveling process convenient, straightforward and more efficient while ensuring our core values in every area.